We are David and Joanne who purchased Mousehole Lakes in 2011
We give a warm welcome and are committed to providing an excellent angling experience on every visit.
This nine acre site currently includes three lakes (two Specimen and one Match.)
A large amount of wildlife and natural woodland significantly enhance the surrounding area providing the angler with a quiet and tranquil fishing environment.
We have taken useful advice from other local fisheries to create this high quality and continually improving environment. Plus a common sense approach to rules and regulations ensures a safe and enjoyable angling session for all.
Always on-hand are our bailiffs Jon & Phil who are knowledgeable, very friendly and helpful to our anglers. We also see them as part of the Mousehole family and a great asset to the Lakes as a whole.
Extensive facilities for the day session angler as well as the "over-nighters" are available, including our home-cooked food canteen and rest room area which includes a 24 hour vending machine service for cold drinks and snacks, plus we have our newly built shower and toilet facilities.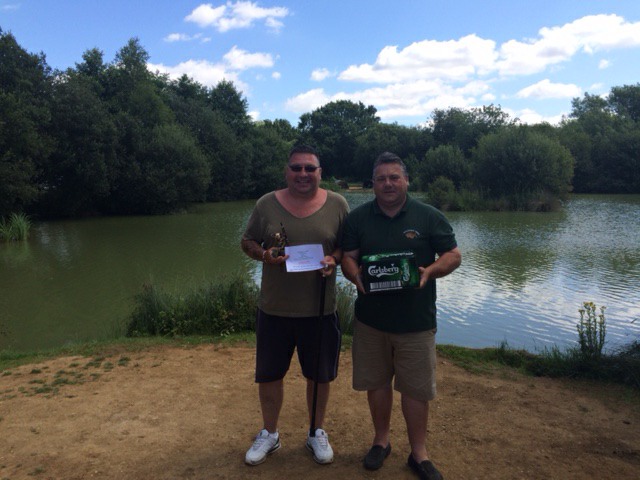 What our anglers
have to say!
Just got back from fishing on the lakes at Mousehole and just would like to say a big thank you to Dave, Jo, Phil and Keith for a superb week where we had fun fishing and where the facilities were extremely good. Will definitely be coming back next year.
We spent 4 days and 3 nights on Kingfisher lake. We had a fantastic time. Caught 2 carp over 20lb. Food is great and everyone is very friendly and welcoming. This was our first time at Mousehole but it certainly won't be the last. Great facilities.
Best fishery ever, Dave and Joanne are the nicest people you'll ever meet, staff are fantastic, food immense, facilities great, lakes and surroundings are really nice, don't go anywhere else now, perfect.
Spent the day visiting various fishing venues around kent, looking for a new place to try, came upon Mousehole, look no further, met Phil the bailif had a good chat lovely bloke, after had a wander around to get the feel and talk to some of the guys fishing, what a great bunch, everyone welcoming and willing to spend a few mins talking to these two new guys. hoping to come back in a couple of days, this time bringing the kit. cant wait.
Went on bank holiday monday, stunning lakes well run, very clean and keen to help in anyway and the food was puka fair priced and brought to the swim with a smile what more can you ask for will defo be back asap thanks richard tight lines